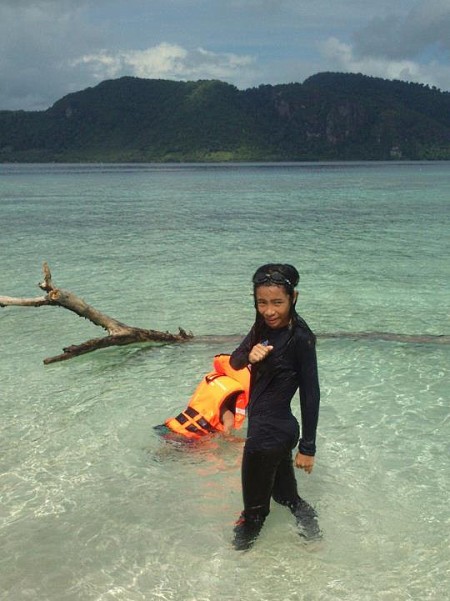 Heard Of Mantabuan Island Off Semporna?
Mantabuan Island is a little known island off the coast of Semporna, in the vicinity of Sipadan and Mabul island. Mantabuan is a scuba diving site famous for its manta rays and magnificent black corals with superb visibility underwater.
Located northeast from the ancient extinct volcano of Bohedulang, Mantabuan is one of the best islands in the area for manta rays, due to the flow of sea currents. Other species of rays that are found here include the Eagle rays and Devil rays.
Black corals are typically found in deeper waters but at Mantabuan, they can be found in shallow waters of depths of 22 meters. Black coral is used as jewelery and in the making of traditional talismans for protective charms. I am informed that the have a high market value.
Interesting Facts about the Black Coral:

The Black coral is Hawaii's official state gem in 1987 and can be found in oceans all over the world. There are more than 150 species of black corals and can grow up to a height of 6 feet.
Most people think of corals as underwater plants or flowers, they are not. Corals are animals, they are in fact, carnivores that attaches themselves to the sea floor and feed on plankton. They also provide shelter of sorts to larger underwater life including turtles, eagle rays, painted lobsters and reef fish.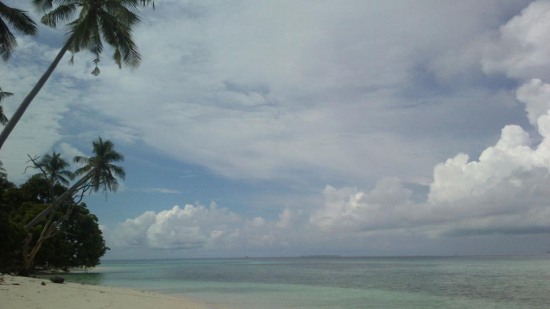 Dive Sites Of Mantabuan Island
Mantabuan Island is located behind the ancient volcano of Bohedulang about a 40 minutes boat ride from Semporna. Nearby is Mantabuan 2, an underwater mountain that raises from 60m to a depth of 10m below the surface.
Black Coral Garden

Scuba divers say black coral has a amazing iridescence and diving there takes to another world under the sea. The Black Coral Garden is a beautiful dive site of large pristine bushes, located between a depth of 22 to 35 meters.
Stingray Alley Way

As its name implies, many blue-spotted ribbon rays and blue-spotted sting rays make their home amongst this forest of coral. Where there is one species of marine life, there are others to be found, cuttlefish, squid, Ribbon eels and pipefish.
Star Point
"Currents are often strong here, though the maximum depth is only about 14 meters, making for a perfect afternoon dive after a few deeper dives on the other sides of the island. The coral is absolutely pristine here, and turtles can be found in large quantities, as can barracuda, moorish idols, angelfish, damsel fish, and myriad other reef fish. This is a great dive for small critter hunters as well, with numerous varieties of shrimps, crabs, and nudibranchs frequently being spotted."




- http://www.scuba-junkie.com/diving/mantabuan/
Day Trip To Mantabuan Island
A typical tour package to Mantabuan island is a day trip that starts of at 8.00am in the morning. you will be going to the island by boat for a day of scuba diving or snorkeling. This will normally include drinking water and a picnic launch. You will need to check with your dive operator to see if a trip to the island is included.
You can bring your own food and snacks but make sure it is not wrapped in plastic. There is a No Plastic policy, so use your own food containers.
A dive trip costs less than US$100 per adult and will cost less if you do not intent to dive.
Visit Mantabuan for some of the best scuba diving in the world.
article source:

1) http://www.scuba-junkie.com/diving/mantabuan/

2) http://www.journeymalaysia.com/tourmantabuanisland.htm
photo source:

1) https://www.facebook.com/lailibasir
Mantabuan Island In Semporna